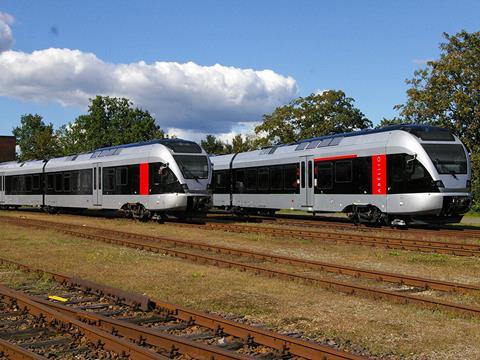 BEACON RAIL: An agreement has been signed for JP Morgan Asset Management to acquire the Beacon Rail rolling stock leasing business from Pamplona Capital Management for around €1bn. Completion of the deal is expected shortly.
Beacon Rail Leasing is based in Luxembourg, with offices in Boston and London. Pamplona had acquired Beacon Rail from the BTMU Capital Corp subsidiary of Mitsubishi UFJ Financial Group in 2014 in a US$450m deal. At the time it had a portfolio of 77 locomotives, 632 wagons and 20 passenger trainsets on lease in the UK, France, Belgium, Norway, Sweden and Germany. Beacon Rail has since expanded, winning deals to finance new rolling stock for UK operators and acquiring Ascendos Rail Leasing last year.
Its portfolio now includes EMD Class 66/77, Vossloh/Stadler Euro 4000 and Class 68 UKLight and Siemens Eurorunner diesel locomotives, Stadler Class 88 UKDual electro-diesel locos, Bombardier Traxx and ASEA RC3 electric locos, Stadler Flirt and ex-British Rail Class 313 EMUs and Alstom Lint DMUs, as well as CAF Mark 5a coaches under construction for the UK.