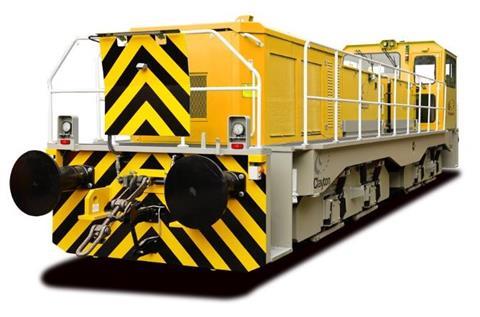 UK: Beacon Rail Leasing has awarded Clayton Equipment a contract to supply 15 diesel-battery locomotives, with options for more to be ordered over three years.
The Hybrid+ CBD90 is a 90 tonne Bo-Bo locomotive, which Clayton says is the largest to be built in the UK for more than 20 years. Aimed primarily at industrial shunting applications, it is powered by a diesel engine complying with EU Stage V emissions regulations, but the onboard battery can also be charged from a three-phase supply and used for emissions-free operation.
British customers will be able to lease the hybrid locomotives from Beacon, with commercial benefits including reduced costs and lead times as well as UK-based support from both companies.
'This unique agreement is a significant milestone in the company's history and provides a major growth opportunity', said Clayton Equipment Managing Director Clive Hannaford when the deal was announced on May 21. 'Beacon has extensive rail asset expertise which will help ensure the two companies maximise the potential to supply our customer base with sustainable, low emission, environmentally compliant equipment.'
Beacon CEO Adam Cunliffe said the leasing company wanted to offer its customers flexible options, as it was seeing increased demand for 'lower emissions, new technology, more capacity and cost-effective assets' in a 'fast-changing environment'.