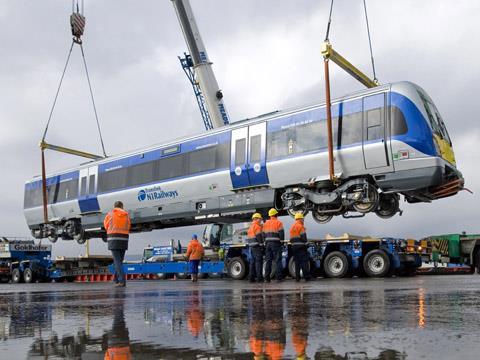 UK: Spanish firm Ingeniería para el Control del Ruido has carried out an acoustic study of the C4000 diesel multiple-units which CAF has supplied to Northern Ireland Railways.
ICR's involvement began before the trains were built, with studies to predict the acoustic features of the proposed design and ensure behaviour would meet the customer's requirements, including compliance with TSIs.
This was followed by measurement of structural, airborne interior, exterior and cab noise.