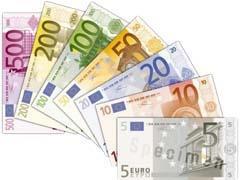 BRAZIL: Locomotive specialist EIF has signed a partnership agreement with US-based Global Locomotive to exploit repowering and new-build opportunities in Latin America.
Founded in 2001, EIF had until recently focused on the refurbishment and repowering of small and medium-power main line diesel locomotives, but the firm is seeking to increase the number of locos it produces in the 600 hp to 2000 hp range, according to Managing Director Tadeu Gemma.
EIF has already supplied three EIF1000 shunters for industrial use by steel producer CSN, whilst four more locomotives are being supplied to São Paulo suburban operator CPTM for shunting and rescue duties. These locomotives will be rated at 2000 hp to cope with the 4% gradients on the CPTM network.
The first pre-series example of the EIF2000 design will be completed in the spring. This will be the first to use AC traction motors and microprocessor-based control equipment supplied by Global Locomotive. Gemma said that the company expects to produce eight EIF2000 locos in 2011.
Through its alliance with Global, EIF will offer Cummins engines for all its new locomotives, which are offered in 1000 mm, 1435 mm or 1600 mm gauge variants up to a maximum weight of 130 tonnes.