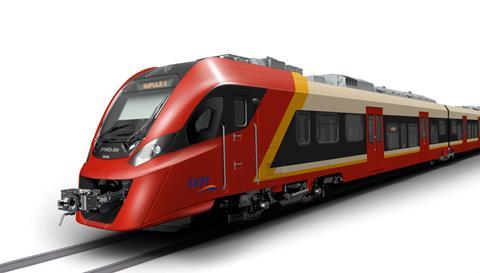 POLAND: Siemens Mobility and Newag have signed a five-year framework agreement for the supply of up to 200 traction drives for Impuls 2 electric multiple-units ordered by commuter operator SKM Warszawa.
This is the first contract for Siemens Mobility to delivery complete traction drives for the Polish manufacturer's EMUs.
'Siemens Mobility, as a producer of turnkey solutions for traction components, strengthens its market position and enters a completely new area of co-operation', said Rafał Lewandowski, Traction Components Sales Director at Siemens Mobility Sp zoo, on October 23.
'Newag is committed to highly advanced technological solutions that give it a competitive edge in the European rail market', said Krzysztof Celiński, President of Siemens Mobility Sp zoo. 'We are looking forward to the next years of joint activities, especially in the context of earlier co-operation in the construction of the Inspiro metro trains, or our ETCS on-board equipment for locomotives manufactured in Nowy Sacz.'