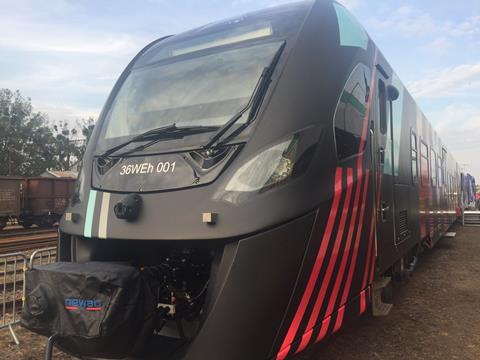 POLAND: Newag launched a bi-mode variant of its Impuls multiple-unit at the Trako fair, which took place in Gdańsk on September 24-27.
The 36WEh has a maximum speed of 160 km/h when powered by 3 kV DC electrification and 120 km/h when using diesel power. The three-car trainset is 59·3 m long with capacity for 330 passengers including 170 seated. It is equipped with 1 300 mm wide doors and LED lighting.
The launch customer could be Lubuskie voivodship, which awarded Newag a 43m złoty contract last year to supply two DMUs. Newag has offered the customer the option to purchase the bi-mode version.