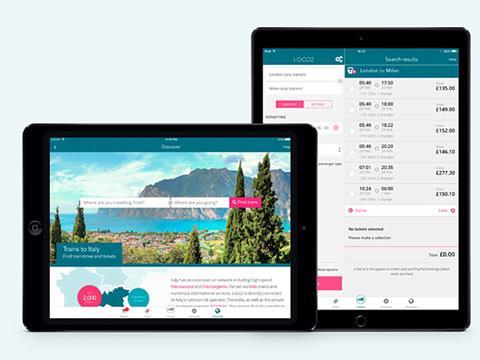 FRANCE: Independent online ticket retailer Loco2 announced on July 5 that it had been bought by SNCF's Voyages-sncf.com business.
Loco2 co-founders Kate and Jamie Andrews will remain with the business they launched in 2012. Kate Andrews said it would continue to operate as an independent company, but the new owner would provide the investment needed to develop its search and booking technology while strengthening Voyages-sncf.com's position in the European online rail ticket retailing sector.
'We're proud of what we've built with relatively little, we've had around £1·8m investment to date, but there is a limit to what we can achieve with such resources', said Jamie Andrews. He pointed out that fellow start-up Captain Train had been purchased by Trainline which is backed by private equity investor KKR, while GoEuro is backed by Goldman Sachs.
'Keeping pace with our competitors' spending posed a significant challenge for our small business, and it became clear that we would need to contemplate big changes', he explained. 'We faced a stark choice: raise financing from a large institutional investor and roll the dice on future progress, or find a buyer for the company.'
He said Loco2 has 'solved many of the problems we set out to tackle', and 'through many lines of code and vast amounts of data, Loco2 now knits together the booking systems of rail operators in the UK and across Europe'.
Investment in Loco2 'brings new capabilities as part of our development and new projects for the UK and European markets', said Franck Gervais, General Manager of Voyages-sncf.com Group. 'Through this investment we are offering Loco2 the perfect environment to further grow.'