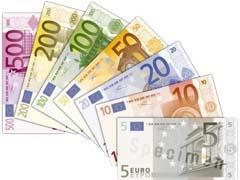 EUROPE: Strukton Rail announced the signing of an agreement to acquire Balfour Beatty Rail Scandinavia on December 10. The deal includes all current rail infrastructure maintenance, renewals and construction activities in Sweden and Denmark, which will now operate under the Strukton Rail brand.
Financial close is expected at the beginning of 2014. The Swedish competition authority has already approved the transaction, while the limited size of the Danish element means that it does not require regulatory approval in that country.
Balfour Beatty said the sale would be worth around £4m in cash, 'equating to broadly net asset value', subject to certain adjustments based on completion accounts and pension liabilities.
'At our full-year results in March we stated our intention to divest all of our mainland European rail businesses and announced the sale of the Spanish business,' said Balfour Beatty CEO Andrew McNaughton. 'We are currently in discussion with a number of potential buyers for the German business and have started preliminary discussions for the Italian business.
'I am very pleased that we have continued to execute on our stated strategy of disposing of our mainland European rail businesses', had added. 'We have found a good home for the business, its customers and employees, and we continue to explore similar options for our remaining mainland European businesses.'