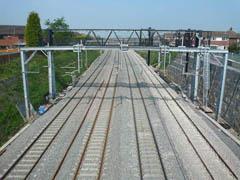 UK: Young transport professionals looking to enhance their qualifications and professionals in other disciplines seeking to focus on transport are the target audience for a Masters Degree course to be launched by City University London in September 2011.
The Masters in Transport Strategy & Systems has been created to focus on 'the need for previously-siloed freight and passenger transport modes to be better integrated with each other and the wider urban infrastructure'.
Course Co-Director Dinos Arcoumanis explained that 'the need for more integrated thought by those who guide future transport decisions has led us to create this truly inter-disciplinary programme'.
The course will be taught in a modular format allowing completion through part-time study within two years. It will include modules overseen by academics from City University's School of Engineering & Mathematical Sciences, School of Informatics and The City Law School.