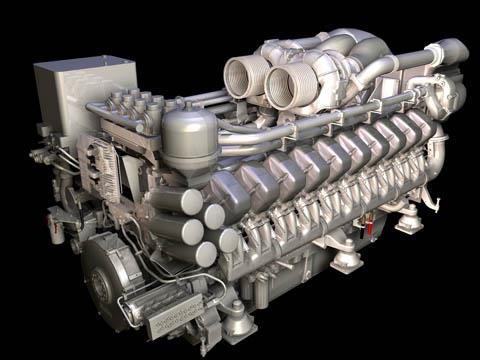 RUSSIA: On June 17 Tognum and Transmashholding signed an agreement to form a joint venture to market and later manufacture diesel engines for the Russian and CIS locomotive, mining, marine and energy markets.
Tognum Transmashholding BV will be registered in the Netherlands and owned 50:50 by the partners. It will be the sole shareholder of Tognum-TMH Diesel Technologies, a production subsidiary to be based at Kolomna in Moscow oblast.
The first engines to be marketed jointly will come from the MTU factory in Friedrichshafen. Assembly of MTU Series 4000 engines in Russia is planned from 2013, under a policy of localisation which will see up to two-thirds of the components supplied by Russian companies within five years. The medium-term aim is to develop a new engine designed specifically for the needs of Russia, eastern Europe and Asia, with the target of supplying up to 1 000 units a year.
Speaking at the signing of the agreement in St Petersburg, Tognum CEO Volker Heuer said the joint venture offers 'the unique opportunity of being able to reap the optimum benefit from the growth prospects available to us in this important and growing region'.