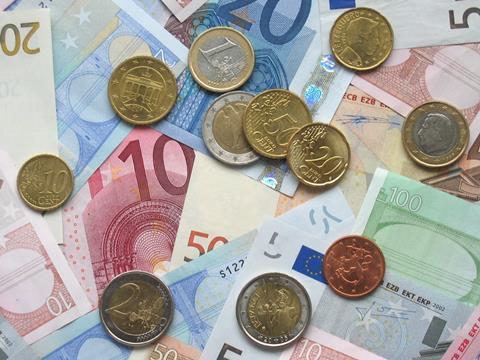 FRANCE: On July 27 Wabtec Corp announced plans to acquire Faiveley Transport in a deal which would 'create one of the world's largest public rail equipment companies', with revenues of US$4·5bn and a presence in 'all key freight rail and passenger transit geographies worldwide.'
Shareholders owning 51% of Faiveley Transport have entered into exclusive discussions regarding Wabtec's irrevocable offer of €100/share, payable 25% in cash and 75% in Wabtec preferred stock which must be converted into common shares after three years. Wabtec expects that these shareholders will enter into a definitive agreement once regulatory staff consultation is completed.
On completion, Wabtec would make a tender offer for the remaining publicly-traded shares, paying €100 per share or Wabtec preferred stock. Faiveley Transport would then be delisted from Euronext if minority interests represent less than 5%.
The total purchase price is about US$1·8bn, including assumed debt. Wabtec plans to fund the cash portion with cash on hand, existing credit facilities and potentially other debt financing.
Faiveley Transport's headquarters at Gennevilliers in Paris would become Wabtec's global transit headquarters under the Faiveley Transport brand, with Faiveley Transport management board Chairman & CEO Stéphane Rambaud-Measson joining Wabtec as President & CEO of the Faiveley Transport group and Wabtec Executive Vice-President.
'The combination of our operations with Wabtec would be an excellent strategic move for Faiveley Transport', said Stéphane Rambaud-Measson. 'Our complementarity is remarkable, both in terms of product portfolios and geographies. This transaction would enable us to pursue our ambition to become a global leader in railway equipment and services for the passenger transit market. Faiveley Transport would double in size with the contribution of Wabtec's transit division thus enlarging the French industrial footprint of the group.'
Wabtec's Executive Chairman Albert J Neupaver said Faiveley Transport 'is an excellent strategic fit, expanding our geographic presence considerably, broadening our product and service capabilities, and enhancing our technology and innovation initiatives, all of which will make us a more efficient global competitor'.
Faiveley Transport has 5 700 employees in 24 countries, with sales of about US$1·2bn in the Energy & Comfort (air conditioning, passenger information, power collectors and converters), Access & Mobility (passenger access systems and platform doors), and Brakes & Safety (braking and couplers) sectors.
Wabtec Corp has 13 000 employees in more than 20 countries, with annual sales of about US$3·3bn, including locomotive and rolling stock components, shunting and commuter rail locomotives and aftermarket services.
UBS Investment Bank and DC Advisory are acting as financial advisors to Wabtec, and Jones Day as legal advisor.