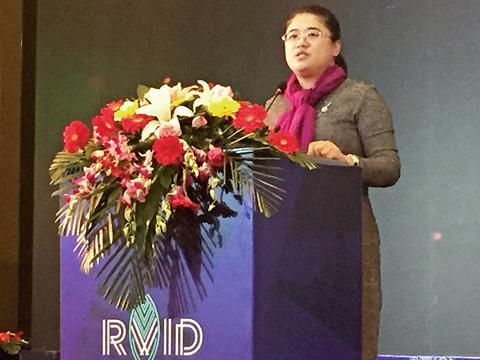 CHINA: In a bid to encourage better design and attract young talent into the rail sector, Chinese rolling stock manufacturer CRRC Qingdao Sifang Corp sponsored an international design competition alongside the second International Workshop on Rail Vehicle Industrial Design which it hosted in the Chinese port city on November 16-18.
Organised in conjunction with Priestman­Goode, the competition invited young design students to put forward their vision of a railway in 2030. It drew more than 120 entries from 27 countries, with proposals ranging from stylish high speed trains and innovative propulsion systems to futuristic monorails and personal rapid transit concepts. Urban mobility and environmental sustainability featured heavily in the submissions.
The top 40 entries were shortlisted to present their work to an international panel of academics and industrial designers. As well as the 'outstanding' winner, there were two gold and two silver awards and 10 highly commended. The top five entries garnered offers of internships at CRRC Qingdao Sifang as well as placements at PriestmanGoode.
CRRC Qingdao Sifang Chief Engineer Liang Jianying told Railway Gazette International that the company was looking to attract international expertise as it expands its activities in the global market. She felt that such events provided an opportunity to encourage young people to consider careers in the rail sector. Chairman of the judging panel Paul Priestman noted that that many of the contestants had not previously done any rail-related design, but all had enjoyed the challenge.