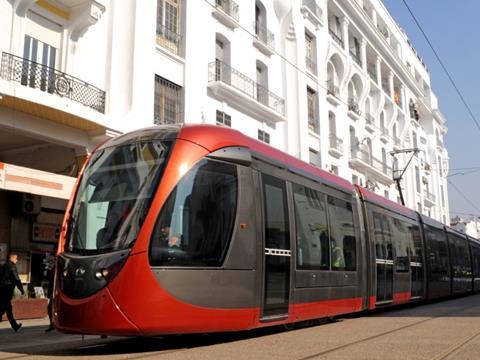 MOROCCO: Casa Transports has awarded Alstom a €100m contract to supply 50 Citadis trams, power supplies and signalling for Line 2 of the Casablanca tramway.
Alstom supplied the initial fleet of 74 Citadis trams for the 31 km Line 1 which opened in 2012. Construction of the 22 km Line 2 started this year, with opening expected in late 2018.
The design will be similar to that of the existing fleet, which consists of 32 m long trams operating in pairs with a capacity of 606 passengers per coupled pair.
The trams are to be designed at Alstom's Saint-Ouen site and manufactured in La Rochelle, with bogies coming from Le Creusot, traction equipment from Ornans and Sesto, onboard electronics from Villeurbanne, and circuit breaker cabinets from Tarbes.
The order is 65% financed by the French state through its Réserve Pays Émergents fund, with the remaining 35% coming from the Moroccan state.