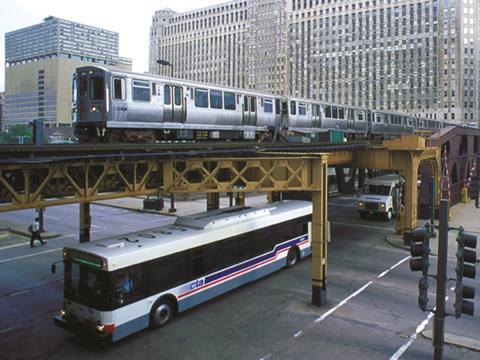 USA: More than $500m has been allocated to public transit infrastructure improvements throughout the state from the Illinois Jobs Now! capital construction programme. Over $442m will be spent in the Chicago area, with $253m going to Chicago Transit Authority and $157m to the Metra commuter rail network.

The CTA will use its share on track and sleeper replacement to eliminate slow zones, and to improve traction power and ventilation equipment, repair or replace Purple Line viaducts, rehabilitate 'L' stations and increase the safety of existing infrastructure.

Metra will use $119m to purchase new double-deck EMU gallery cars for Electric District routes and $38m for reconstruction and upgrades to eight stations.
'Our mass transit systems drive Illinois' economy and we must invest in them to continue our economic recovery and create jobs', said Governor Pat Quinn on July 22.

The Regional Transit Authority's Capital Asset Inventory has estimated that CTA, Metra and the Pace bus agency need at least $13·8bn for infrastructure and vehicle repairs and improvements.