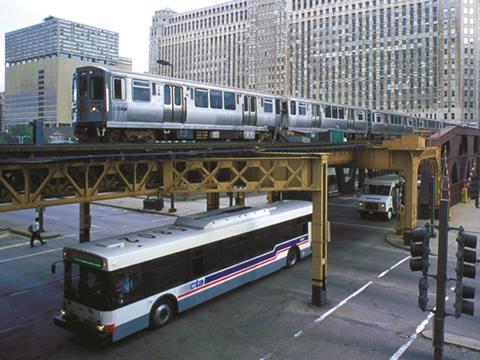 USA: Chicago Transit Authority has announced details of what it says is the one of the biggest projects in its history, a $425m 'complete reconstruction' of the track and trackbed on the southern section of the L metro Red Line between Cermak-Chinatown and 95th/Dan Ryan.
The project includes upgrading the stations with new lighting, cycle racks and lifts as well as improving accessibility.
The 15 km route opened in September 1969 and CTA says the track is now 'well beyond' its expected lifespan. Electrical equipment was renewed in 2005, but temporary speed restrictions on 40% of the route reduce permitted speeds from 88 km/h to as low as 24 km/h. Reconstruction is expected to cut 10 min from the 95th Street - Roosevelt journey time.
Tendering is planned to start shortly. The project will require a five-month closure of the Cermak-Chinatown - 95th Street section in 2013, which CTA says will be $75m cheaper than undertaking work at weekends over a period of four years.
'Once this work is complete, our customers will be riding on a brand new railroad', said CTA President Forrest Claypool on June 4. 'Their commutes will be faster, their rides will be smoother and more comfortable, and they'll see fewer service interruptions thanks to better reliability.'