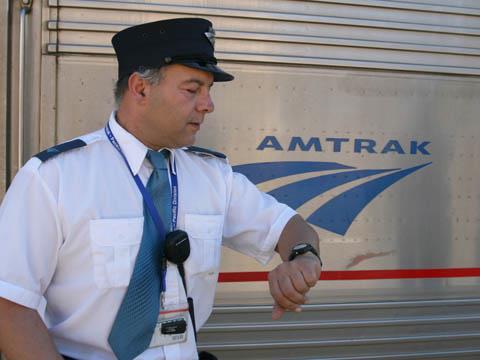 USA: Federal Transportation Secretary Ray LaHood announced on October 5 the award of a US$196·5m grant to Michigan Department of Transportation for track and signalling improvements on the Kalamazoo – Dearborn section of the Chicago – Detroit line, which are intended to cut Amtrak journey times between the two cities by around 30 min.
The state has recently agreed to buy the 217 km line between Detroit and Kalamazoo from Norfolk Southern for US$140m, paving the way for faster passenger operation. Together with the Niles – Kalamazoo section already owned by Amtrak, the improvement programme will allow Amtrak's Wolverine and Blue Water services to operate at up to 177 km/h on 77% of the Chicago – Detroit route.
'This is an important investment that will reduce travel time, improve reliability and on-time performance, and attract more passengers', said LaHood. The work includes track relaying with continuously welded rail and concrete sleepers, a new optic fibre communications network and the installation of Positive Train Control. Around 180 public and 65 private level crossings are to be upgraded with barriers and warning lights to permit faster speeds. Construction is expected to begin in late spring 2012. NS will continue to run freight trains over the upgraded route, serving major shippers including Ford.
'Investing in rail service will spark economic development in communities along a corridor linking Detroit and Chicago, two vital Midwest cities', said Michigan Governor Rick Snyder. 'A faster, reliable passenger rail system is a priority for younger generations and vital to Michigan's ability to compete globally as businesses look to locate or expand.'
The line to Detroit forms part of the emerging Midwest regional rail network, serving a population of about 29 million spread over a radius of up to 800 km from Chicago. Nine states are working together to develop an integrated, multi-state passenger network, upgrading key lines for 145 and 177 km/h operation as well as launching new routes to serve additional destinations.