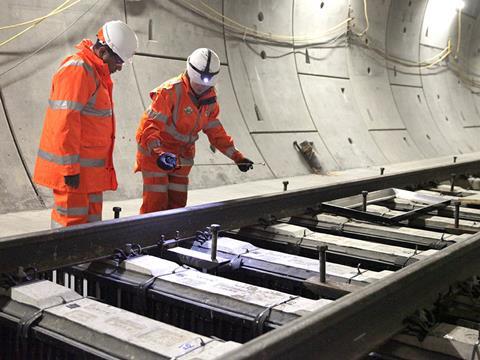 UK: A joint venture of Alstom Transport (UK), TSO and Costain has been awarded a £26m contract to build a depot at Plumstead which will house track and infrastructure maintenance equipment for the Crossrail tunnels below London.
Scheduled to be fully operational in August 2018, the depot will have three non-electrified sidings for the stabling, loading and unloading of maintenance vehicles, along with refuelling, repair and jet washing facilities. There will be space to store equipment, components and consumables, and parking for approximately 100 cars and 20 maintenance vans and lorries. A two-storey accommodation and mess facility will be used by up to 100 infrastructure maintenance personnel and train crew.
Crossrail Ltd said the deal announced on August 22 was the last of 100 major contracts for the railway project. Vinci Construction, Balfour Beatty and VolkerFitzpatrick had also been shortlisted, with VolkerFitzpatrick subsequently withdrawing.
'The procurement of billions of pounds worth of work for the Crossrail programme has been a monumental exercise', said Programme Director Simon Wright. 'We have used the procurement process as a way of ensuring world-class standards in the construction of the new railway as well as value for money for the taxpayer. The contracts we've signed with our principal contractors have also set the future standard for major UK infrastructure projects, helping us to deliver more than 550 apprenticeships, reducing our impact on the environment and spreading the economic benefits of the project.'