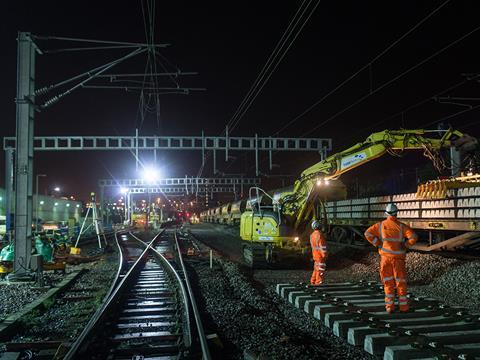 UK: Infrastructure manager Network Rail has awarded Alstom a contract for the final stage of resignalling the London Paddington – Reading section of the Great Western Main Line. Amey has been awarded a separate contract to provide a 'resilient' power supply system for signalling equipment.
The contracts announced on April 27 have been awarded within existing framework agreements, and form part of the ongoing GWML modernisation and Crossrail projects.
Alstom's £79m contract covers the design, manufacture, supply, installation, testing and commissioning of a train control system for the Paddington – Reading route, which Great Western Railway services will share with future Elizabeth Line (Crossrail) services. Alstom has worked with NR to develop an interlocking based on its Smartlock range, which will be supplied ready for ETCS installation.
Amey's £11m contract covers the replacement of obsolete signalling power supplies between Paddington and Hayes & Harlington with resilient systems which will be able to automatically switch between separate supplies in the event of a power failure.
The contracts are 'a vital step in the delivery of a bigger, better, more reliable railway for London and the southeast', according to Matthew Steele, NR's Crossrail Programme Director. 'By ensuring the new trains can run seamlessly amongst existing rail services and by building in resilience at the outset, we increase the capacity and reliability of the railway'.