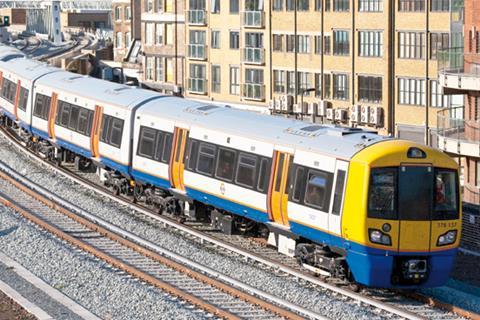 UK: The latest phase of Transport for London's East London Line extension programme was completed on February 28 when London Overground services began carrying passengers over the 2∙1 km between Dalston Junction and Highbury & Islington. Restoring a connection removed in the 1980s, the £50m project has also involved the remodelling and upgrading of a section of the orbital North London Line which connects Stratford with Richmond.

'This relatively short stretch of track will link three sides of the city and mean people can scoot around the edges of the capital on fast, reliable rail connections without needing to head into central London', said Mayor of London Boris Johnson. 'Our engineers have performed marvels to complete their work three months early and it will provide a crucial connection for people heading to the Olympic Park next year'.

Previously operated as a short, self-contained section of the London Underground network, the East London Line was extended northwards to Dalston Junction in May 2010, while a new connection to the national network enabled TfL's London Overground services to reach Crystal Palace and West Croydon in the southern suburbs.

As an LU route the East London Line had latterly been carrying 9 million passengers per year, and TfL expects this figure to rise 33 million in 2011 and 40 million in 2016, by which time London Overground services should be running to Clapham Junction via Peckham Rye to complete an orbital route around inner London.