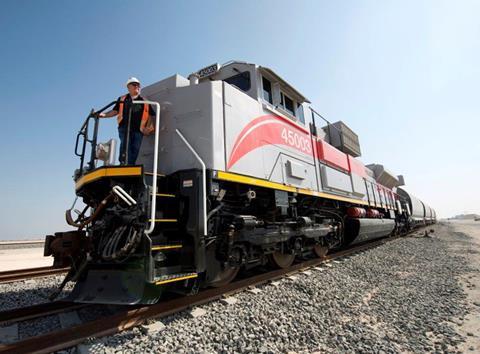 UAE: The first test train on the initial phase of the national railway network which is being developed by Etihad Rail ran on September 22.
Two trains will run in each direction per day during the three-month commissioning period. Each train comprises up to three of the seven SD70ACS locomotives supplied by Electro-Motive Diesel, along with 100 CSR sulphur wagons.
The heavy haul locomotives supplied by EMD are fitted with Alstom ETCS Level 2 equipment, while Ansaldo STS supplied trackside ETCS equipment and Selex the GSM-R technology manufactured by Huawei. Parsons International is providing programme management services.
Commercial operations are scheduled to start in early 2014.