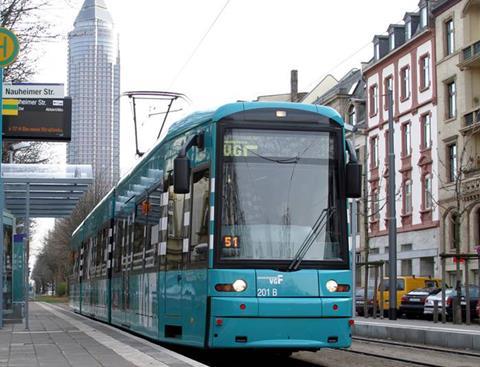 GERMANY: Frankfurt am Main transport operator VGF announced on September 17 the start of a pilot project to deliver parcels using dedicated trams.
The parcel trams, some with cargo trailers, would run without passengers at quiet times on the network. The parcels will be delivered to 'microdepots' that are being set up for the project.
Delivery service Hermes Germany is taking part in the project, along with the city of Frankfurt, House of Logistics & Mobility, the Frankfurt University of Applied Sciences, IHK Frankfurt am Main and the Climate Alliance.