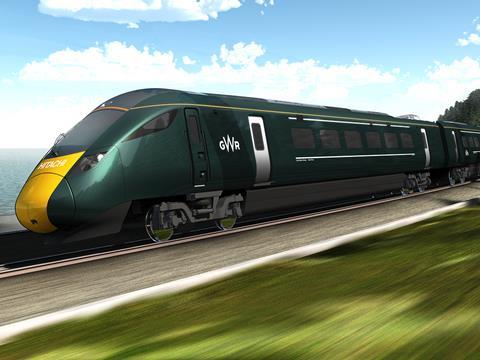 UK: Hitachi announced on December 22 that the AT300 trainsets ordered for Great Western Railway are to be manufactured at Hitachi Rail Italy's plant at Pistoia in Italy.
GWR and leasing company Eversholt Rail signed the £361m contract for the trainsets in July, before Hitachi's acquisition of AnsaldoBreda was completed in November. At the time of the order Hitachi said the AT300s would be built in Japan, while its new plant at Newton Aycliffe in northern England would concentrate on the Class 800/801 Super Express Train fleets ordered under the Department for Transport's Intercity Express Programme as well as EMUs for Abellio ScotRail.
The AT300 production agreement is 'a further endorsement of Hitachi Rail Italy's train manufacturing excellence', said Hitachi Rail Italy CEO Maurizio Manfellotto, adding that 'we are hugely excited by this and the future opportunities that we are now able to create for our people in Italy as part of a major global force in rail manufacturing, and we are highly focused on delivering for the customer.