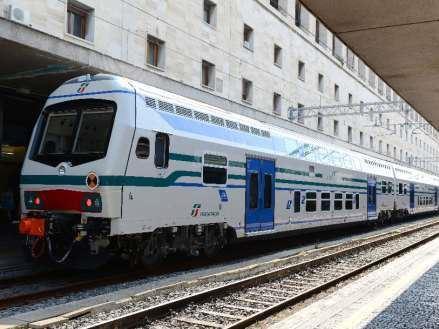 ITALY: Trenitalia has exercised an option to buy 136 Vivalto second-class push-pull coaches from Hitachi Rail Italy, the supplier announced on December 9. The contract is worth €190m and covers the supply of 112 intermediate double-deck coaches and 24 driving cars to be used on regional and commuter services.
Trenitalia signed a contract with AnsaldoBreda in March 2010, and subsequently exercised an option earlier this year, before AnsaldoBreda's takeover by Hitachi. When all the cars are delivered, Trenitalia will have 575 intermediate Vivalto cars and 131 driving vehicles.
The steel-bodied cars are to be manufactured at the company's Pistoia and Reggio Calabria plants, with components to be supplied from Napoli.
HRI's Chief Executive Maurizio Manfellotto said the option confirmed Trenitalia's 'confidence in the quality of Vivalto trains as a proven and up-to-date product'.