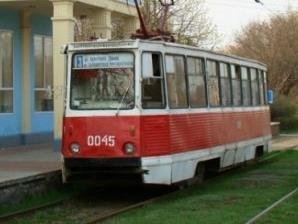 UKRAINE: Trams ceased running in Kramatorsk on August 1 with the closure of the last remaining route. The city intends to buy three buses to serve the 14·6 km route, with fares kept the same.
The main reason given for the closure was the high cost of fleet replacement. The eight operational KTM5 trams in the fleet, of which five were needed for regular services, date from 1974 and needed replacement. This would have cost 12m to 15m hryvnia per tram, compared with 1·5m hryvnia for a bus. The trams will all be sold.
Additional factors were the poor state of the tracks and decreasing ridership as industrial activity along the route has slowed.
Tram operations in Kramatorsk began in 1937 and the network had five routes at its maximum extent. The network began shrinking in the early 2000s, and in May 2014 it was temporarily closed because of the conflict in eastern Ukraine.