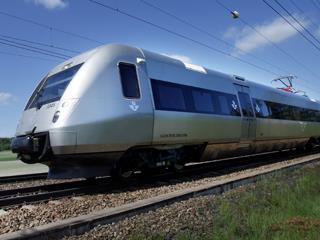 SWEDEN: National transport agency Trafikverket has awarded Strukton Rail a contract to maintain the 680 track-km northern section of the Södra stambanan route, one of the busiest rail corridors in Sweden linking Stockholm and Malmö.
The contract announced on August 9 runs for five years from May 1 2014. It is worth €80m, with an option for a two-year extension.
Strukton Rail already has a separate contract covering maintenance of the 430 track-km southern section of the route. The company's Swedish business has around 500 employees.