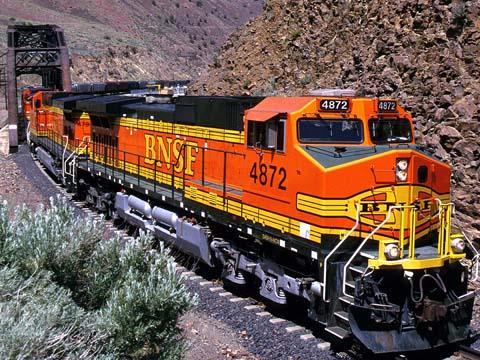 USA: BNSF Railway has announced a $6bn capital expenditure programme for 2015, the third year in a row it has committed a record amount for capital investments. The company has also updated its planned capital expenditures for 2014, which now are expected to total $5·5bn.
The largest component of the 2015 capital plan is the $2·9bn allocated for maintenance and renewal of assets on the 52 000 km network. Expansion projects are allocated $1·5bn, with $500m of this to be in the Northern Region where BNSF has been suffering from capacity problems in the face of rapidly-growing traffic levels. This region primarily serves agriculture, coal and oil-related traffic. Further details of specific projects are to be announced early next year.
BNSF says it plans to acquire 330 new locomotives, adding to its fleet of 7 500 and replacing others reaching the end of their lives.
Describing the capital investment programme as 'unprecedented', President & CEO Carl Ice said on November 20 that it 'is clear evidence of our confidence in a growing economy and our intention to meet the demand for service that comes from all our customers. We have made great progress in expanding the segments of our railroad that have been most constrained by rapidly increasing demand. Once these new capital programmes are completed, we expect to further restore the capacity flexibility we have historically enjoyed to manage the periodic demand surges that come from a dynamic and fast-paced economic environment.'