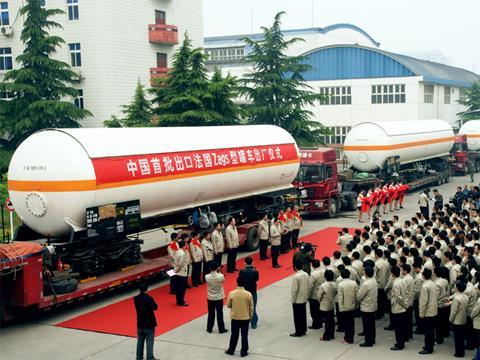 CNR JINAN: The first production vehicles from a batch of 40 Type Zags LPG and ammonia tank wagons being built for French leasing company Atir-Rail was rolled out by CNR Jinan on April 28.
CNR Jinan said the delivery of wagons to an EU customer was of 'epoch-making significance' for China's railway equipment industry. The June 2011 contract for 40 wagons is thought to be the first European order for Chinese wagons since vehicles supplied to Albania in the 1960s.
As CNR Jinan is new to the EU market, an European company was appointed to certify that design and production of the prototype vehicles complied with the 'extremely demanding' French and UIC standards for the transport of hazardous goods on the European rail network.