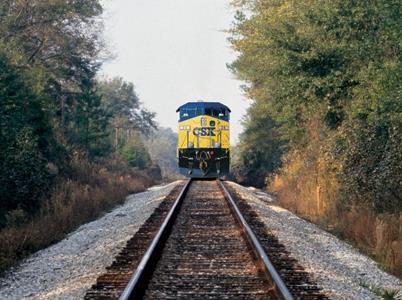 USA: CSX Corp announced a 2013 capital spending programme worth $2·3bn on January 23, saying the investment would support initiatives to help meet long-term demand, improve customer service and support the company's long-term growth aims. Excluding coal traffic, growth is predicted to be at a rate above the general economy in 2013.
Major projects include the National Gateway initiative to permit double-stack intermodal traffic between Mid-Atlantic ports and the Midwest. CSX is to spend $325m on Positive Train Control in 2013.
'The continued strong investment in CSX is a clear reflection of our desire to bring lasting transportation solutions to our customers, as well as to enable the inevitable movement of even more freight to rails,' said President, Chairman & CEO Michael J Ward.
On January 22 CSX has reported net earnings of $1·9bn for 2012, or $1·79 per share, up from $1·8bn or $1·67 per share in 2011. Operating income increased 1% to $3·5bn and the operating ratio improved 30 points to 70·6%.