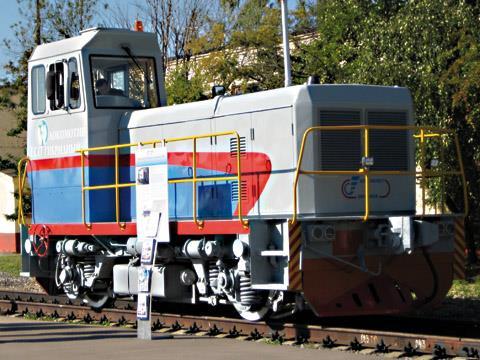 RUSSIA: A twin-axle diesel-battery shunter was on display at Expo 1520 in Shcherbinka. Produced by Kaluga-based Polyet, the shunter has a 60 kW diesel generator supporting a 630 A lead-acid battery supplied by Slovenian firm TAB.
The loco is rated at 206 kW to 240 kW depending on operating conditions, and a 400 kW version is also offered.
Polyet specialises in train interiors and cab design, but it has developed the shunter to target Russia's large industrial railway market. It will also be certified for use by RZD.