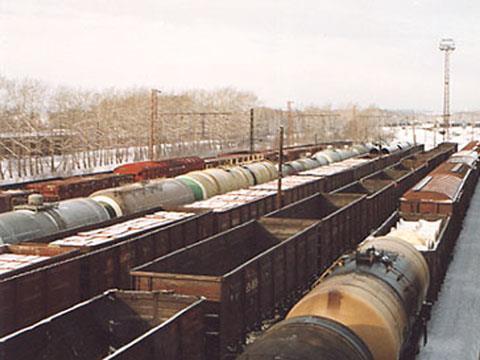 RUSSIA: European Bank for Reconstruction & Development has agreed a €22·5m loan to enable St Petersburg-registered Huolintakeskus to acquire more than 700 new wagons, increasing its fleet by 70%.
Huolintakeskus is a subsidiary of Finland's Nurminen Logistics. It operates across the CIS and Baltic region, but has a particular focus on pulp and paper traffic between Finland and Russia. The eight-year loan announced on November 1 is EBRD's second to the company, and discussions on additional financing of €22·5m are ongoing.
'EBRD has a longstanding commitment to support reform of the rail sector in Russia and is pleased to finance expansion of an independent operator in this market', said Sue Barrett, Director of the bank's Transport team.
Consultants hired by EBRD estimate that Russia will need between 45 000 and 60 000 new wagons every year over the next 10 years.