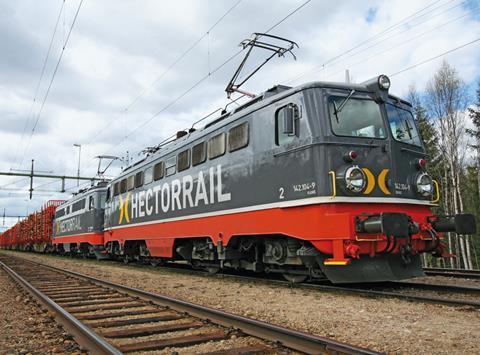 SWEDEN: The EQT Infrastructure II private equity investment fund has agreed to take a majority stake in open access freight operator Hector Rail from the Høegh family, founders Mats Nyblom and Ole Kjörrefjord and other minority owners.
The transaction announced on September 4 is expected to close in Q4 2014 following regulatory approval. Nyblom will continue as CEO, with Kjörrefjord joining the board and EQT Industrial Advisor Bo Lerenius becoming Chairman.
Hector Rail was established in 2004 with the backing of the Høegh family. It has subsequently invested SKr880m acquiring a fleet of approximately 50 main line and 10 shunting locomotives. It now has 190 staff and operates around 6 million train-km/year in Sweden, Norway, Denmark and Germany, producing revenues of SKr630m in 2013.
'EQT has had a relationship with the Høegh family for many years and we are excited about acquiring Hector Rail from them', said Stefan Glevén, Partner at EQT Partners. 'Hector Rail is a well-run business with a strong track record and excellent reputation. We are convinced that rail transportation will gain market share going forward and we see substantial value creation opportunities for the company to be realised in co-operation with Mats Nyblom and his team.'