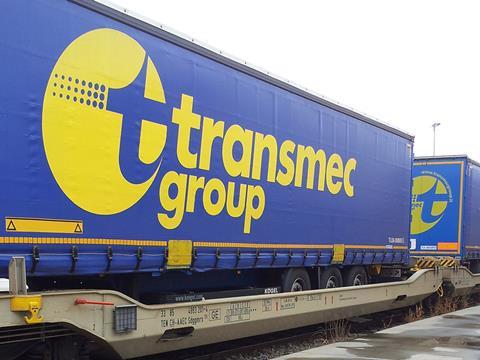 EUROPE: Transmec Group is expanding its rail freight services to meet growing demand, particularly from the fashion sector, and is investing €6m in 160 trailers, 100 swap bodies and 40 box containers for moving hanging garments.
In addition to increasing capacity and frequencies on existing routes, this will enable the company to offer two services per week in each direction between its private terminal at Oradea in Romania and Duisburg in Germany. There will be a third weekly service between Oradea and Piacenza in Italy, and a daily connection between Italy and the UK via the port of Zeebrugge in Belgium. Transmeac also provides collection and forward delivery services.
The company reports that volumes on its services from Romania to Italy and the UK have increased by 33% in the past year, while volumes from Italy to the UK and Belgium grew by 30%.
'Providing direct connections between eastern, southern, central and northern Europe, our intermodal services offer a compelling alternative to road with differences in transit times of just 24 h', said CEO Danilo Montecchi on July 27. 'Cost-effective and offering high levels of security, rail is also environmentally friendly, helping customers to meet targets for reducing CO2 emissions.'