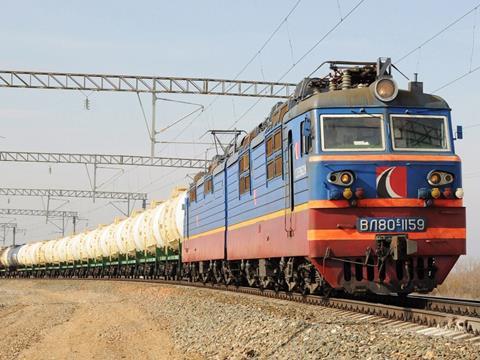 RUSSIA: Private rail freight operator NefteTransService announced plans for an IPO in London on January 15. Completion is planned during the first half of 2013, with a post-IPO free float of about 25%.
JP Morgan, Morgan Stanley and Renaissance Capital are acting as joint global co-ordinators and joint bookrunners.
Founded by four entrepreneurs in 2006 NTS mainly carries oil products, iron and manganese ores, ferrous metals, coal and building materials. It currently operates in Russia and Kazakhstan, but is interested in expanding into countries such as Ukraine with cross-border freight flows to Russia.
The company would use the IPO proceeds to increase the size of its rolling stock fleet, primarily by purchasing vehicles from other companies, leasing wagons, and acquiring other operators 'should attractive opportunities arise'. This could include taking over the in-house rail freight activities of industrial groups; in December NTS acquired EvrazTrans from steelmaker Evraz. Its long-term aim is to have a fleet of at least 100 000 wagons.
'The offering comes on the back of six years of rapid growth, during which time we have managed to build one of the largest private rail fleets in Russia with more than 60 000 railcars', said Alexander Tertychny, CEO and one of the founding shareholders. 'At the same time, we believe the potential for continued profitable growth remains substantial. Funds raised from the IPO will strengthen further our position as a leading player and active consolidator of the industry.'
NefteTransService
Locomotives
43 (leased to RZD, or used with RZD crews to haul block trains on certain routes)
Open wagons
32 482 (as of September 2012)
Tank wagons
24 811 (as of September 2012)
Employees
1 400
Offices
Russia 24
Kazakhstan 3