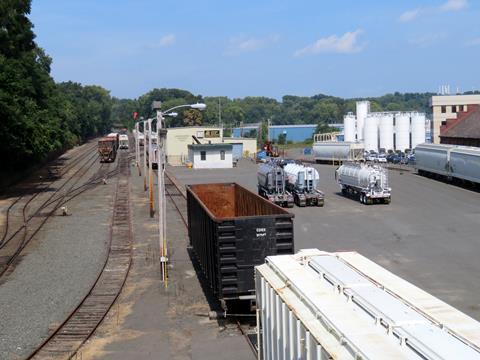 USA: Gulf & Atlantic Railways has entered into a definitive agreement to acquire the rail assets of Pinsly Railroad Co.
The purchase announced on August 29 includes the Pioneer Valley Railroad short line and the Railroad Distribution Services rail-served warehousing and distribution business. The transaction is subject to regulatory approval.
The 29 km PVRR runs from Westfield to Holyoke in Massachusetts with interline access to CSX and Pan Am Southern. Together with RDS it serves more than 30 customers in a range of sectors.
Florida-based Gulf & Atlantic Railways currently owns and operates five regional and short line railways totalling 1 145 km in six states, and said its strategic plan is focused on growth from existing customers and through acquisitions.
Pinsly was advised on the deal by Northborne Partners.