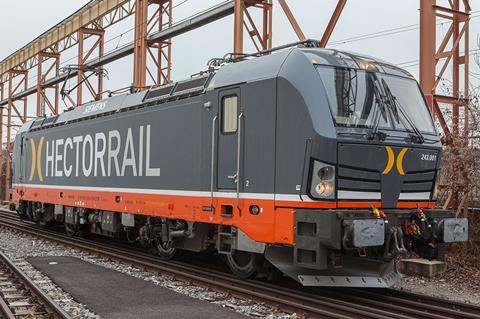 SWEDEN: Private freight operator Hector Rail has raised a SKr519m financing package from Landesbank Hessen-Thüringen and Siemens Bank to refinance its existing debt.
The term loan and capex facility 'will support our ambitions to further expand our fleet, strengthen our position as the leading independent rail freight provider in Sweden and grow our platform in Germany', said Chairman Kurt Håkansson on January 5.
Hector Rail now operates more than 100 locomotives and employs more than 400 people, with a turnover of approximately SKr1bn. In August 2020 it was acquired by funds managed by independent mid-market infrastructure investment manager Ancala Partners, which said the operator's 'robust' performance, despite the difficult market conditions caused by the coronavirus pandemic, made it an attractive proposition for lenders.
'Hector Rail plays a key role in both the Swedish and German economies, delivering an essential green electric rail freight service through the Covid-19 pandemic', said Spence Clunie, Managing Partner of Ancala Partners. 'This refinancing demonstrates Ancala's continued ability and expertise in successfully executing debt financings for our portfolio companies.'