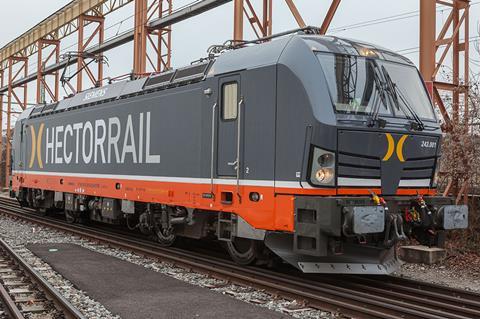 SWEDEN: Mid-market investment manager Ancala Partners LLP's European Infrastructure Fund II has reached a definitive agreement to buy rail freight operator Hector Rail from EQT. The transaction announced on June 12 is expected to be completed in Q3 2020.
Stockholm-based Hector Rail was founded in 2004 and subsequently acquired from the Høegh family, founders Mats Nyblom and Ole Kjörrefjord, and other minority owners by the EQT Infrastructure II private equity investment fund in November 2014.
It is now the largest privately-owned rail freight operator in Scandinavia and has a growing presence in Germany, with a turnover of SKr1bn and more than 100 locomotives and 400 employees including 250 drivers.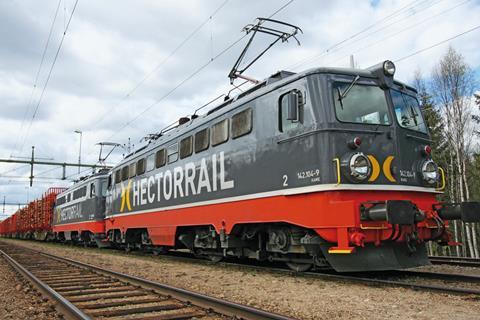 EQT said Hector Rail's focus had been on sustainable growth, expansion into new market sectors and geographies, and diversifying its customer base.
'With support from EQT, Hector Rail has grown by adding a range of new freight services across the Scandinavian and German rail network, and supported the growth of the European economy through the transport of essential goods and materials', said Claes Scheibe, Managing Director of Hector Rail AB. 'We continue to see strong demand for our services and look forward to entering the next phase of growth together with our new owners.'
The expansion into Germany has focused on markets including energy and intermodal traffic. 'Under EQT's ownership, we have in a short period of time been able to build a strong and scalable platform', said Stig Kyster-Hansen, Managing Director of Hector Rail GmbH. 'We see great potential for further growth in this market.'
Ancala has a portfolio of energy and utility investments as well as a stake in Liverpool John Lennon Airport. Managing Partner Spence Clunie said Hector Rail 'delivers an essential service for its customers and plays a key role in the growth of the European economy', and Ancala would work with the management team to help its customers grow and to provide 'a high level of service to customers, employees and all other stakeholders'. The operator is also well placed to meet the needs of companies seeking an 'environmentally friendly transport proposition', he added.
Deutsche Bank AG acted as financial adviser to EQT Infrastructure, and Advokatfirman Vinge KB as legal adviser.