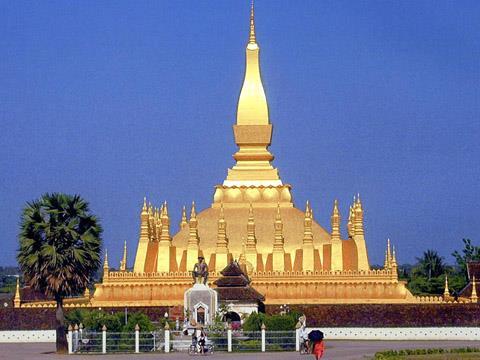 ASIA: A senior official at State Railway of Thailand has raised hopes that freight services may be introduced later this year over the Friendship Bridge to the Laotian railhead at Tha Na Laeng.
'Hopefully this year we can run the first freight service', Voravuth Mala, Director of Marketing at SRT told delegates at the Modern Railways conference in Bangkok on May 23. While the metre-gauge line across the Mekong river includes provision for freight to be handled at Tha Na Laeng, the railway shares the bridge with road traffic, which must cease for 15 min to allow trains to pass. Mala said this was a significant capacity constraint.
Meanwhile, enabling work is underway in northern Laos ahead of the launch of civil works on the Chinese-funded standard-gauge line from Kunming to Vientiane. Construction had been due to start at the end of April, but this has been delayed in the wake of a contractual dispute and concerns over the detail of a local impact assessment.
Regarding another long-planned 'missing link' in the ASEAN railway network, Mala suggested that reconstruction of the 48 km metre-gauge line from the Thai border town of Poipet to Sisophon in Cambodia was unlikely before 2013; it had been hoped that work would begin next year.
Concessionaire Toll Royal Railways is currently in the process of rehabilitating Cambodia's 600 route-km metre-gauge network, reintroducing cement traffic between Phnom Penh and Touk Meas last October.
Amid some scepticism from delegates about the proposed speed of railway rehabilitation on the ASEAN region, Mala concluded that 'things are moving, but very slowly'.