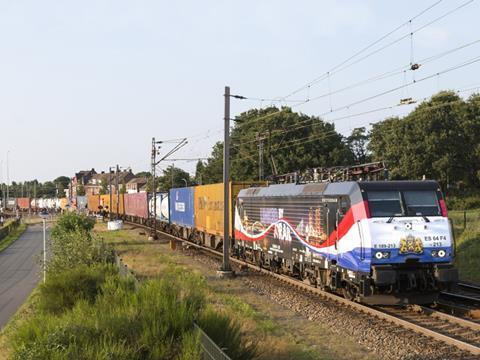 NETHERLANDS: Work is to begin shortly on a rail freight capacity enhancement project at Europoort which is being developed jointly by the Port of Rotterdam, ERS Railways and ferry companies P&O Ferries and Stena Line.
The aim is to double rail capacity from 26 to 32 trains/week by early March, with room for further growth. The existing track will be extended to 690 m, which will enable complete trains to be handled and thus eliminate the current need to split trains.
Rail freight volumes at the terminal are predicted to grow by around 80% this year, following growth of 78% last year and 43% in 2013. Much of this additional traffic has been generated in Poland by ERS Railways, and is destined for the UK. It is shipped from Rotterdam by P&O to Hull or Teesport, and by Stena to Harwich or Killingholme.