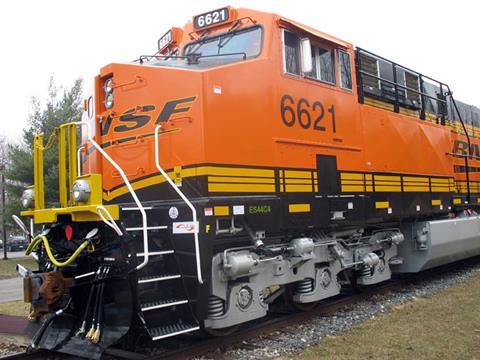 USA: McKay TransCold launched TransCold Express last month, saying it is 'the first refrigerated boxcar unit train connecting the Midwest and West Coast in over half a century'.
The service runs over the BNSF network between Selma in California and the RidgePort Logistics Center 60 km southwest of Chicago, where goods are transferred between road and rail inside a refrigerated building operated by National Logistics & Cold Storage.
The train is intended to carry vegetables, fruit, cheese and butter from California, and frozen foods, eggs, and dairy products westbound. The journey takes four days each way, a similar speed to road transport but claimed to be 5% to 15% cheaper.