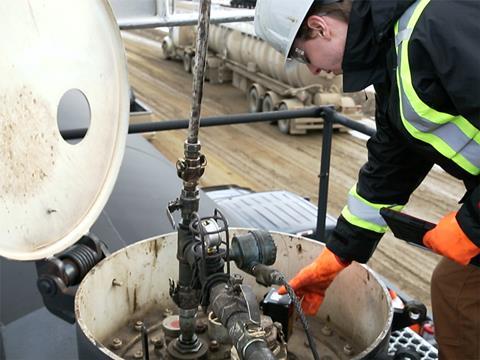 CANADA: The government's Sustainable Development Technology Canada foundation has provided Calgary-based TransRail Innovation Group with C$1·85m to support the testing and commercialisation of digital sensors designed to increase safety when transporting hazardous liquids by rail.
The wagon-mounted XLOAD sensors automatically measure, monitor and track hazardous commodities as they are loaded, shipped and unloaded. This is intended to replace what TRIG describes as 'imprecise, inefficient, and risky' manual inspection methods which require staff to open the wagon with the risk of being exposed to hazardous gases.
The provision of an accurate measurement of the load also enables operators to avoid under-filling the wagons, thereby improving overall throughput.
Pilot trials are underway with rail operators and energy companies in Alberta. 'Two of our primary testing objectives are to determine, consistently and with accuracy, the additional volume of commodities that can be loaded into our customers' tank cars, and to prove that smart tank cars are the safest and most efficient in the industry', said CEO Rob Tasker. 'The increased volume that we can safely load into our customers' cars will reduce the transportation cost of every barrel of commodity transported to their North American customers.'