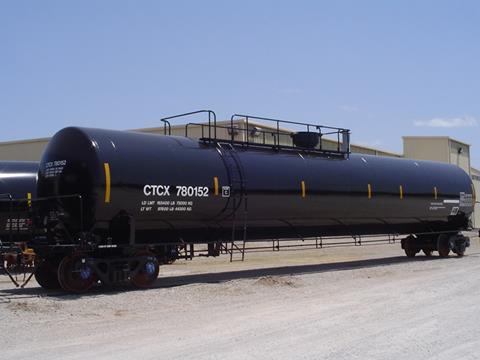 USA: The Railway Supply Institute has released its RSI-100 Product Quality Certification Standard, which is intended to enable wagon component suppliers to produce tank car parts in conformance with Association of American Railroads specifications and applicable federal regulations.
Unveiled on September 23, the RSI-100 standard sets out the roles and responsibilities of purchasers and suppliers, defines key quality criteria, identifies objective evidence to establish compliance, and serves as a tool for certified tank wagon facilities to engage with non-certified facilities in the supply chain.
RSI consulted with the Federal Railroad Administration and AAR in developing the programme and evaluating its effectiveness. The institute's Quality Assurance Committee will review federal requirements and AAR standards on an ongoing basis to ensure that the certification programme remains the best recommended practice.
'This standard will provide tank car manufacturers and repair facilities with confidence that products acquired for installation on tank cars conform to the specified quality requirement', said John Byrne, Vice-Chairman of the RSI Committee on Tank Cars.