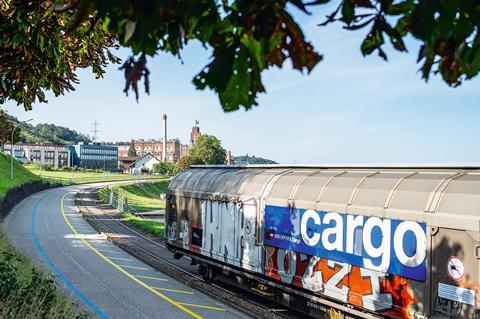 This month SBB Cargo began operating three trains from Feldschlösschen's brewery at Rheinfelden to Thun, Rickenbach and Crissier. The Rickenbach route is only 40 km, the shortest distance over which Feldschlösschen has switched shipments from road to rail.
A Sim Factor training simulator for Newag Dragon 2 locomotives was inaugurated at Polish operator Lotos Kolej's headquarters on December 5.
Russian Railways' Kaliningrad subsidiary and the Port of Oslo have signed a memorandum of intent to organise multimodal freight services between China and Norway, operating in both directions.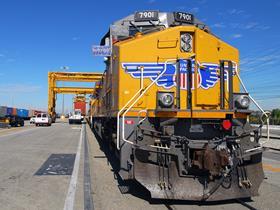 Union Pacific has announced a new Marketing and Sales structure with effect from January 1, consolidating its four business groups to Bulk, Industrial and Premium, with the abolition of the Energy group. Bulk, formerly Agricultural Products, will add coal and coke to its portfolio, while LPG, petroleum and sand products will move to the Industrial business. 'This new structure will allow us to better serve our customers while helping Union Pacific remain agile to market conditions', said Kenny Rocker, Executive Vice-President Marketing & Sales.
FESCO Transportation Group has launched the Baltic Siberia Shuttle weekly container service between St Petersburg and Novosibirsk with a transit time of four days. The service is aimed at transporting imported cargo including consumer goods, tobacco and food commodities, as well as domestic traffic.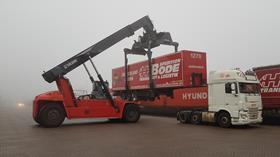 Kombiverkehr has worked with DB Cargo Scandinavia and ferry operator TT-Line to launch a thrice-weekly service carrying road trailers and containers between Trelleborg and Hallsberg in Sweden. Launch customers include Spedition Bode, which transports food, consumer goods and wood products. Services could be increased to five per week next year.