The European Rail Freight Association has welcomed the European Commission's proposal to designate 2021 as the European Year of Rail, saying it should be used as an opportunity to deliver a legal framework meeting the needs of the rail freight sector. '2021 will see the tabling of some key legal texts, such as the revision of the Rail Freight Corridors Regulation, which will play a pivotal role in determining whether rail freight can reach its true potential', said Secretary General Conor Feighan. 'The European Year of Rail should signal a new ambition for a European Single Railway Area and a departure from various national approaches and business as usual.'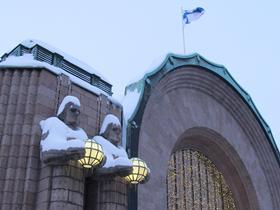 Nurminen Logistics' latest service from Hefei in China to Helsinki in Finland left on February 29 and completed the journey in just 11 days. 'While the air and maritime operators struggle with significant challenges, the rail freight operators have been able to run their operations almost as usual', the company said. Its next train is scheduled to depart 'in a reliable Nordic manner' for China on March 20. 'The novel coronavirus has created a plethora of challenges in various transport forms and schedules', said Marjut Linnajärvi, who is responsible for the China service. 'The next departures of our trains have been confirmed and we have adequate equipment available.'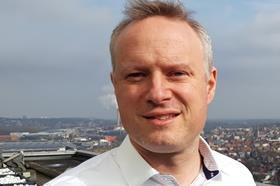 Jan Luyten was appointed Chief Human Resources Officer at Belgian operator Lineas on March 1. He was most recently Vice-President of HR for the Packaging Inks & Resins division of Flint Group.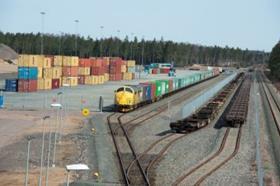 The Båramo intermodal terminal at in Skillingaryd in Sweden has applied to joins the Scandinavian-Mediterranean Rail Freight Corridor between Oslo/Stockholm and Palermo from December 2020. This is expected to make booking processes easier for shippers. The terminal is owned by the municipality of Vaggeryd and operated under lease by PGF Terminal.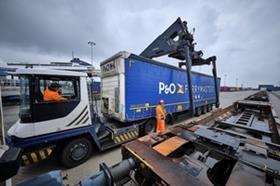 On March 9 P&O Ferries announced the doubling of its rail capacity at Europoort in Rotterdam with the opening of a second line into its terminal. The 650 m long track means that it can handle up to four trains of either 36 trailers or 42 x 45 foot containers a day, and is expected to handle fast-moving consumer goods as well as automotive parts and products destined for the northeast of England.
Australian company UGL has secured an 18-month contract to manufacture locomotives in Newcastle, New South Wales, for Qube Logistics.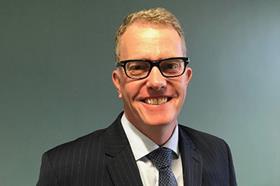 Lee Armstrong has joined Associated British Ports from GB Railfreight as Group Head of Commercial (Rail), a role created to develop a new strategy around rail. 'We already have a rail freight terminal at Hams Hall and 16 of our ports are rail connected', said Julian Walker, ABP's Chief Commercial Officer. 'We are looking for more innovative logistics and supply chain solutions for our customers and we are delighted that Lee has agreed to join us to the lead delivery of our rail strategy.'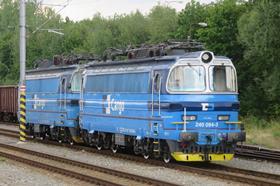 The Czech national freight operator formed German subsidiary ČD Cargo Niederlassung Deutschland on March 5, having been issued with a Part B safety certificate by the federal rail authority EBA enabling it to be come a fully-fledged operator on the German network.
Getlink's Europorte rail freight business has reported 4% growth in annual revenue to €126·5m for 2019, 'despite the difficult end to the year impacted by SNCF strikes'. It achieved a 'substantial' EBITDA of €24m, and a positive net profit before tax.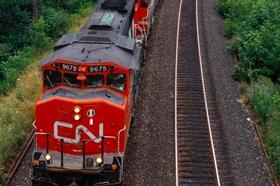 CN has announced that its annual meeting of shareholders will be conducted solely via live webcast on April 28. 'We are pleased to embrace the latest technology to provide easy access, improved communication and cost savings for our shareholders and the company', CN said. 'Holding an online-only shareholder meeting minimises the health risk that may be associated with large gatherings and is in line with our sustainability vision and belief. This meeting format will provide a consistent experience to all shareholders regardless of their location, as well as the opportunity for global, English and French interactive access to a dialogue with our executives and members of our board.'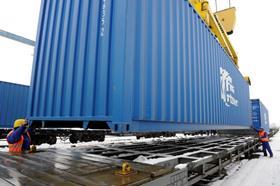 Alexander Isurin was appointed President of Russian intermodal group TransContainer on March 10, and is also to be appointed Chairman, nominated by main shareholder Delo Group. 'The most important task for me is to upgrade effectiveness of the company, its competitive advantages in complicated conditions of modern container transportation market' he said. 'I've been handling tasks like this for 25 years of my work for Maersk, MSC and FESCO, which is especially important now, when TransContainer has become a private company.'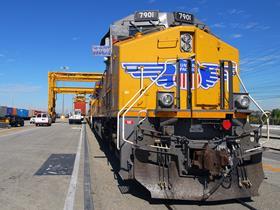 Union Pacific is to work with the Science Based Targets Initiative which provides tools to independently assess corporate emissions reduction targets in line with Paris Agreement goals to limit global warming to below 2°C above pre-industrial levels. 'As one of the nation's largest freight railroads, it is our responsibility to act as environmental stewards, reducing emissions and enabling sustainable economic growth across our supply chain', said Chairman, President & CEO Lance Fritz. 'This is a challenging task as it means examining every aspect of our operation and looking for innovative solutions while continuing to create long-term value for our shareholders, customers, employees and the communities where we operate.'