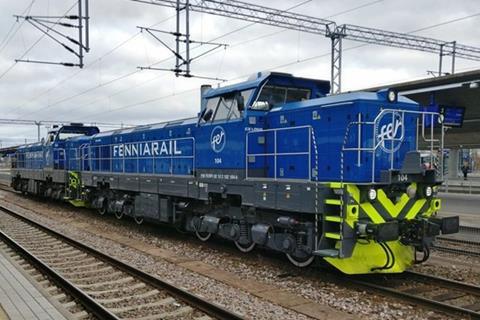 Finnish transport agency Traficom has renewed Fenniarail's safety certificate for a further five years to September 2025. The open access freight operator applied using the European Railway Agency's one-stop-shop service, with Security Manager Juha Vuorinen saying 'the application process was simple, with all documentation and communication handled through a single system'.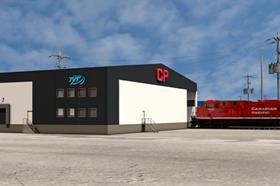 On September 15 Canadian Pacific officially opened a multi-commodity transloading facility in Montréal. Operated by CP with TYT Group, it offers transport and distribution services from CP's Côte Saint-Luc yard, with space available for future expansion. Located in close proximity to the Port of Montréal, it has easy access to Montréal-Pierre Elliott Trudeau International Airport, highways 15, 20, 13, and 520.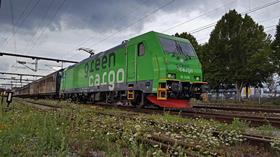 The Swedish government has proposed a SKr1·4bn capital investment in Green Cargo, following a request submitted by the national rail freight operator in March. On September 14 Green Cargo Chairman Jan Sundling said this was 'a clear and important signal' that the government wants increase the proportion of freight transported by rail to enable a 'green restart' after the pandemic. A decision from parliament is expected in December.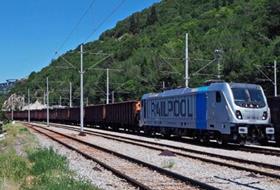 A Bombardier Transportation Traxx AC3 Last Mile loco leased from Railpool is now in commercial serves with Transagent Rail in Croatia and Serbia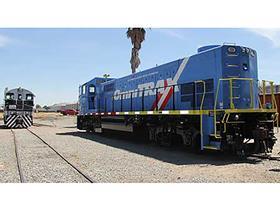 OmniTRAX has expanded its Rail-Ready Sites programme to the Georgia & Florida Railway, working with local economic development organisations to market and develop eight initial sites. 'The area where the GFRR operates is known for its skilled workforce, low cost of living and great logistics infrastructure, with quick access to major markets and ports', said Justin Strickland, Director, Economic Development at OmniTRAX. 'We're working closely with our economic development partners to attract new companies to the region that can capitalise on the assets found here.'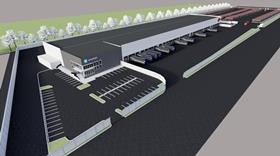 Canadian Pacific and Maersk announced an agreement on September 15 to build and operate a transloading and distribution facility in Vancouver to expand both companies' supply chain options for customers. The facility will be an expansion of CP's existing Vancouver intermodal terminal and will benefit from turnkey rail infrastructure. It will offer customers access to a multi-commodity transhipment site to support modal shift from road, as CP will move containers to and from nearby ocean terminals by rail.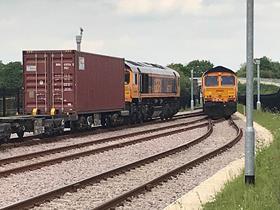 GB Railfreight has appointed David Golding as Asset Director with effect from September 14. He was previously Group Corporate Services Director at Go-Ahead Group.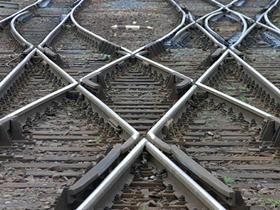 The Czech Republic's fourth largest rail freight operator Unipetrol Doprava has ordered a further four Siemens Mobility Vectron MS locos for delivery by early 2021. UNIDO already operates three similar locos supplied in 2017-18 that are equipped to run in the Czech Republic, Poland, Slovakia, Germany and Austria.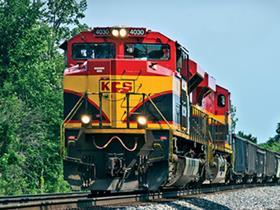 Kansas City Southern has promoted Rodrigo Flores from Vice-President Automotive to the expanded role of Vice-President Automotive & Intermodal Sales, responsible for the automotive and intermodal business units in the USA and Mexico.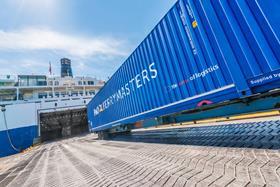 P&O Ferrymasters has worked with Nexxiot to launch a track-and-trace service for its container customers, who can receive real-time updates on the precise location of their goods as it is transported by rail, road and sea. The technology introduced this month is expected to cover more than half of the company's 4 000-strong fleet of 45 ft containers by the end of the year, with the aim of completing the roll out by the end of 2021.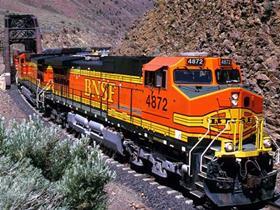 BNSF Railway has named Vice-President, Transportation Matt Igoe as Executive Vice-President, Operations, with effect from January 1 2021. He succeeds Kathryn Farmer, who is to become President & CEO from the same date.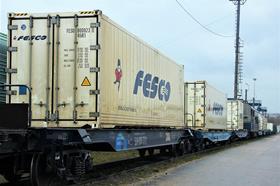 FESCO Transportation Group has launched a regular weekly service carrying seafood from Russia's Far East by rail in refrigerated containers from Vladivostok to Hunchun Nan in China's Jilin province. Traffic is 150 TEU per month, with the current transit time of four days expected to be reduced to two days in the future.