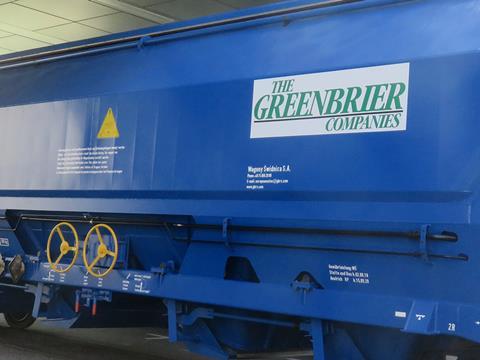 BRAZIL: 'We are expanding our investments in Brazil to reach customers who need high-quality transportation equipment and in pursuit of continued growth and further diversification of Greenbrier's global business into new markets', said The Greenbrier Companies Chairman & CEO William A Furman on March 2.
This followed Greenbrier's announcement that it had exercised options to increase its stake in Brazil's largest wagon supplier Greenbrier-Maxion from 19·5% to 60% through a US$20m investment, and to increase its holding in component manufacturer Amsted-Maxion Cruzeiro from 19·5% to 24·5% for US$3·25m.
'As Greenbrier becomes more active in the operations of both companies, we will evaluate opportunities to evolve our business model in South America to emulate our operations in North America where we provide a suite of diversified aftermarket offerings for railcars such as maintenance, parts, refurbishment, leasing and management services', said Furman.