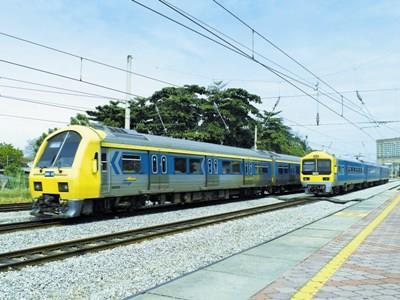 MALAYSIA: Addressing delegates at the second Modern Railways conference in Kuala Lumpur on May 14, Malaysian Transport Minister Kong Cho Ha confirmed that the government was evaluating the potential for a high speed line between the capital and Singapore.
'We feel it is just a matter of time before the link is implemented', he suggested, before warning that the project would require a huge amount of preparatory work to address issues such as alignment, land appropriation and the location of terminus stations. Kong reported that discussions were underway with 'all stakeholders', including the Singapore government.
Insisting that any high speed rail programme must be integrated with the domestic transport agenda, Kong added that it could not be considered an 'either/or' investment. 'As a forward-looking government we don't think that way. We have to look at all these things.'
In the short term, he said, the Ministry of Transport is focused on three priority projects to boost rail capacity across the Klang Valley. KTMB's suburban operations are being strengthened with the delivery of 38 six-car EMUs from CSR Zhuzhou; the fleet expected to be in traffic by the end of September. This should enable the launch of 10 min headways on KTMB Komuter services at peak periods.
This will complement the Putra Heights extensions of the city's existing Kelana Jaya and Ampang metro lines, whilst additional rolling stock is also being delivered for the 9 km Titiwangsa – Sentral monorail. Kong also restated the government's commitment to build a 51 km metro route from Sungai Buloh to Kajang under the MY Rapid Transit programme, of which the first stage is already getting underway.
Meanwhile, local media reports suggest that construction and port operations group MMC Corp is undertaking due diligence to take up an operating contract covering the suburban services currently run by KTMB. Potentially worth up to 1bn ringgit, the concession could be let as part of the government's efforts to stem annual losses of up to 200m ringgit at the state railway.