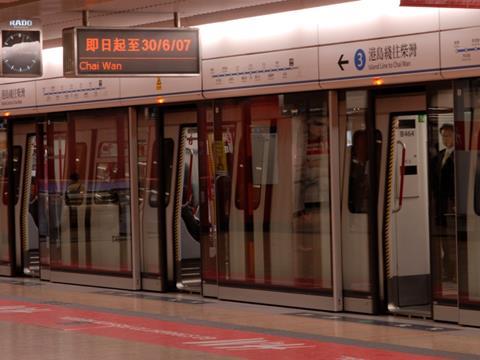 CHINA: MTR Corp has awarded a consortium led by Thales and including Alstom a €330m contract for signalling upgrades on seven metro lines.
The contract covers the installation of communications-based train control on the Tsuen Wan, Island, Kwun Tong, Tseung Kwan O, Tung Chung and Disneyland Resort lines, as well as the Airport Express Link.
Thales is to supply SelTrac CBTC equipment including ATS, ATC and interlockings. The contract includes a maintenance option. A dedicated joint project team will carry out the work.