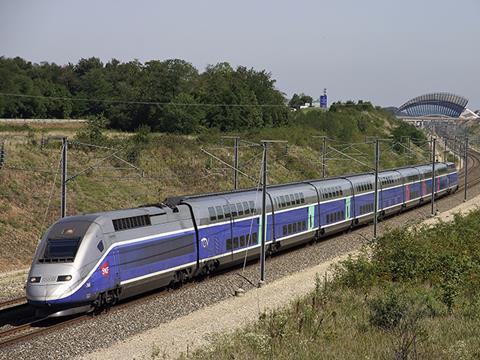 FRANCE: The iDTGV brand for high speed services which can only be booked online is to be phased out, SNCF announced on March 7.
The brand will first be withdrawn on routes from Paris to Bretagne and the southwest with the opening of the LGV Bretagne Pays de la Loire and LGV Sud Europe Atlantique high speed lines on July 2, and from the December 10 timetable change on routes from Paris to southern destinations including Marseille, Nice, Montpellier and Perpignan.
SNCF said iDTGV passengers would in future have access to the same trains, services and destinations, but under the main TGV brand and with tickets sold through the normal distribution channels. It said its Prems advance tickets would offer equivalent prices to iDTGV, with a similar quota of seats available.
SNCF launched iDTGV in December 2004 with the aim of attracting young people to rail, competing with budget airlines and providing the national operator with an incubator it could use to experiment and innovate. Bookings can only be made online or through mobile devices and cannot be cancelled, prices are lower if booked further ahead, ticket checks are undertaken before boarding and there are restrictions on luggage. There are now around 30 iDTGV trains/day, carrying around 4% of SNCF's high speed passengers.
iDTGV was followed in 2013 with the launch of the Ouigo brand for budget airline-style services operated using TGV trainsets modified to have more seats and no catering.
Read more about the latest additions to the French high speed network in the March 2017 issue of Railway Gazette International magazine, which is available to subscribers in our digital archive.