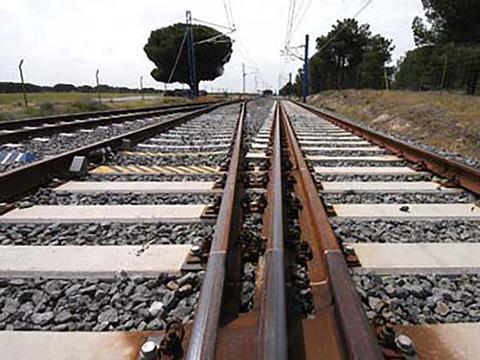 SPAIN: Within a budget of €275∙9m, ADIF is to tender a package of contracts to undertake infrastructure maintenance on the conventional network for a period of 24 months, with a 24-month extension option.
Replacing 20 existing contracts, the new contracts will be divided into six geographical lots plus a seventh covering the 1 000 mm gauge ex-FEVE network. To encourage competition, ADIF says that bidders will be free to compete for as many lots as they wish, on the condition that the resources deployed remain exclusive to that lot.
Over the 24-month term of the contracts, ADIF is expecting to make €137∙3m in monthly payments, plus €64∙7m for any additional work that may be required outside the established maintenance programme. A further €56∙7m has been allocated to corrective programmes, and €17m for vegetation control and fire prevention work in 2019.
Contractors will be required to meet performance targets including track quality, reducing delays caused by temporary speed restrictions and meeting programme milestones. Maximum times for responding to incidents will be 1 h 30 min for commuter routes, 2 h 30 min for long-distance routes and 4 h for lines with little passenger traffic or that are used exclusively by freight trains.