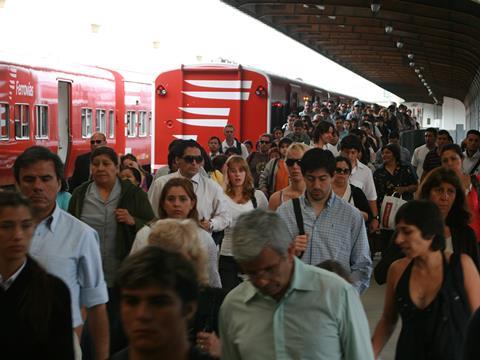 ARGENTINA: On May 11 the Ministry of Transport announced a 1⋅64bn pesos investment package for the 1 000 mm gauge Belgrano Norte commuter route in Buenos Aires, where operations have recently been hampered by rolling stock shortages.
In order to improve journey times, service frequencies and the travelling environment for the 70 000 passengers using the route each day, over the next three years a programme of track renewals is to be undertaken, alongside station refurbishment and repairs to diesel locomotives and coaches.
The resignalling component of the investment programme includes 270m pesos to install the automatic train stop system that is also being rolled out on the San Martín, Urquiza and Belgrano Sur commuter routes in Buenos Aires.